This page is made and maintained by: Dylan J, Jr.

Lucharáááááán!!!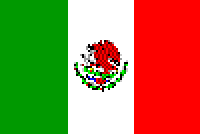 I'd like to dedicate this page to the very best wrestler/luchador that ever lived, and died way too soon:
Well then, here it is. The Lucha Libre homepage with all kinds of information on Mexcian wrestling.
Here are the things you can find on this page:







1. A brief introduction to the Mexican Lucha style.
2. A dictionary of moves and other stuff.
3. The only PPV Mexican promotions ever had (for as far as I know): When Worlds Collide.
4. Art Barr as the Gringo Loco.
5. Links, links and other links



For suggestions or other things you can E-mail me at: lyger@dds.nl.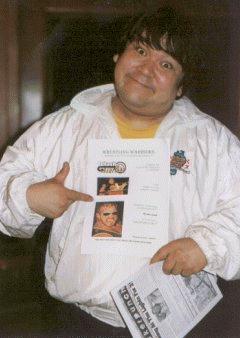 Especially for dutch wrestling-fans:
Join the Wrestling Warriors today!!!

Wrestling Warriors
P.O.Box 13552
2501 EN Den Haag
Holland





Look at the statistics of my page by clicking on the following icon:

Special thanx goes to Sabu for teaching me most things about how to make a homepage.